When I try to charge the car using slow charging, some relay clicks at the rear. Then relay clicks again and charging stops + green triangle.
When key is in ON position and is turned to start position, one relay clicks under the instrument cluster.
For 12V baterry charging I use this charger:
https://www.victronenergy.com/chargers/blue-smart-ip65-charger
For error checking and deleting I use icarSoft 1st generation OBD scanner. Do not have much experience with it.
I tried to go through various menu and found P1A15 error and additionally these error codes:
ETACS module: U1111 - Display CAN timeout/not equipped
Meter module: U1116 - KOS CAN timeout/not equipped
OCM module: B1691- Occupant sensing antenna
Comp&htr module: U111C - BMU CAN Timeout
Some data I was able to get: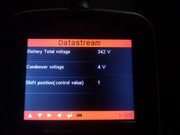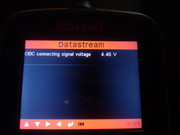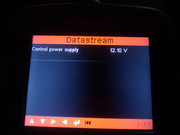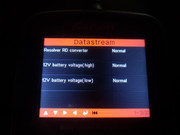 In different modules I get different 12V battery voltage: